Categories allow you to better organize your products in the Inventory.
In Products → Settings → Inventories→ Categories you can add a new category or edit or delete an existing category.

Here the user can:
add a category available to all inventories,

add a category assigned only to the selected inventory,

create the category tree (parent and child categories).
The category is shown on the product card.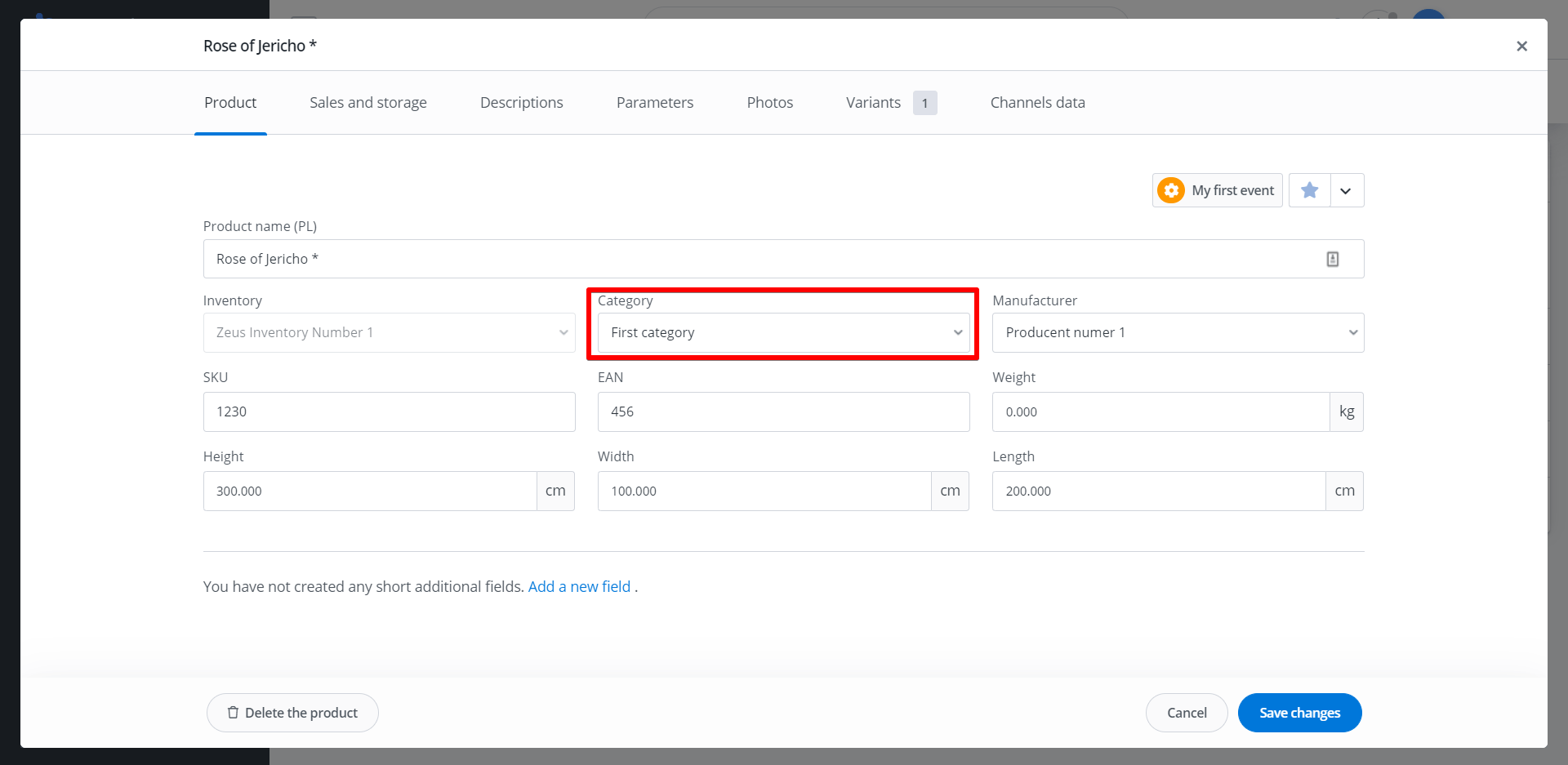 As well as on the product list.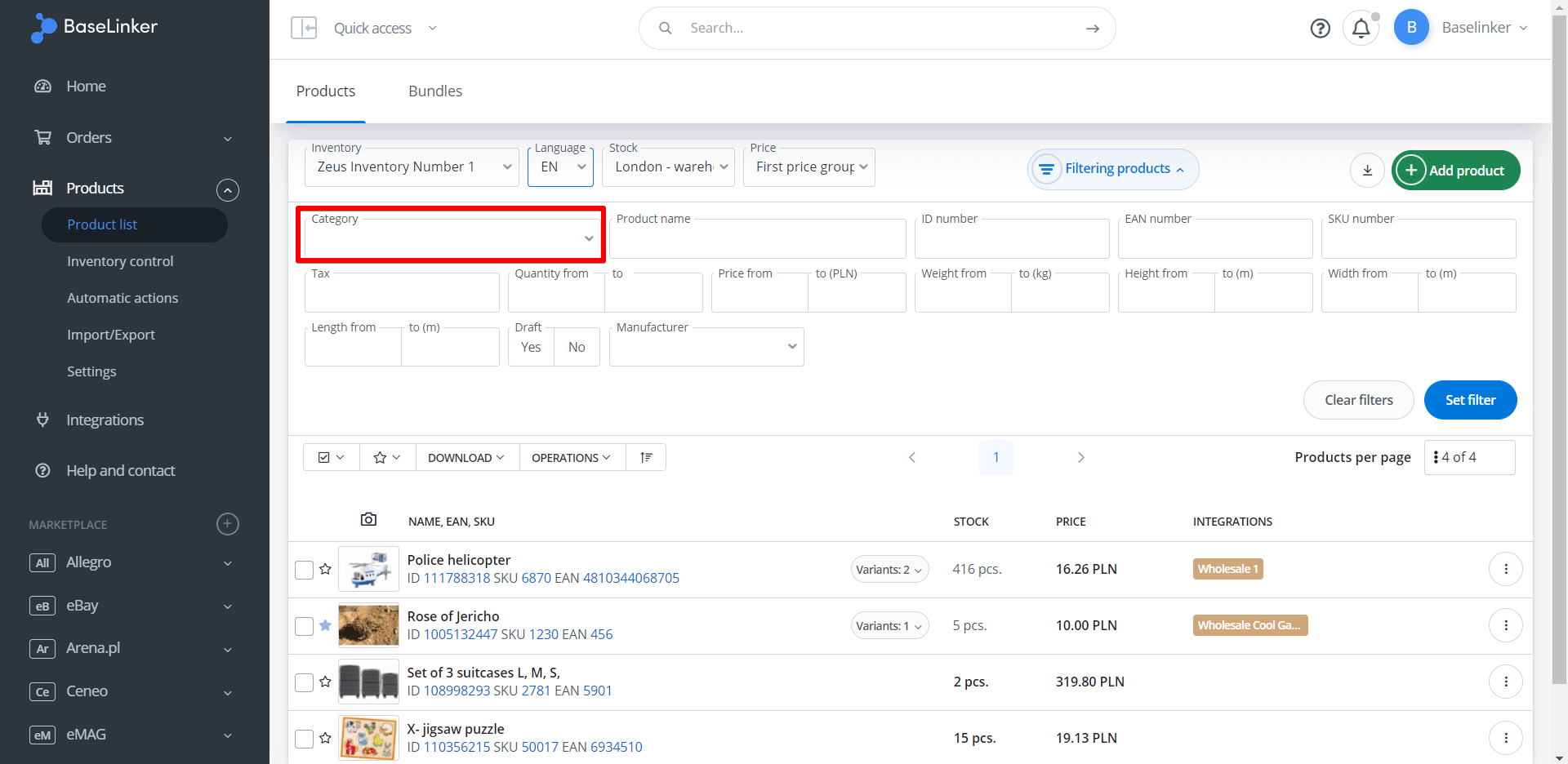 And also in the listing tab of the Marketplace (e.g. Allegro → Listing). This way the seller will find the selected product easier.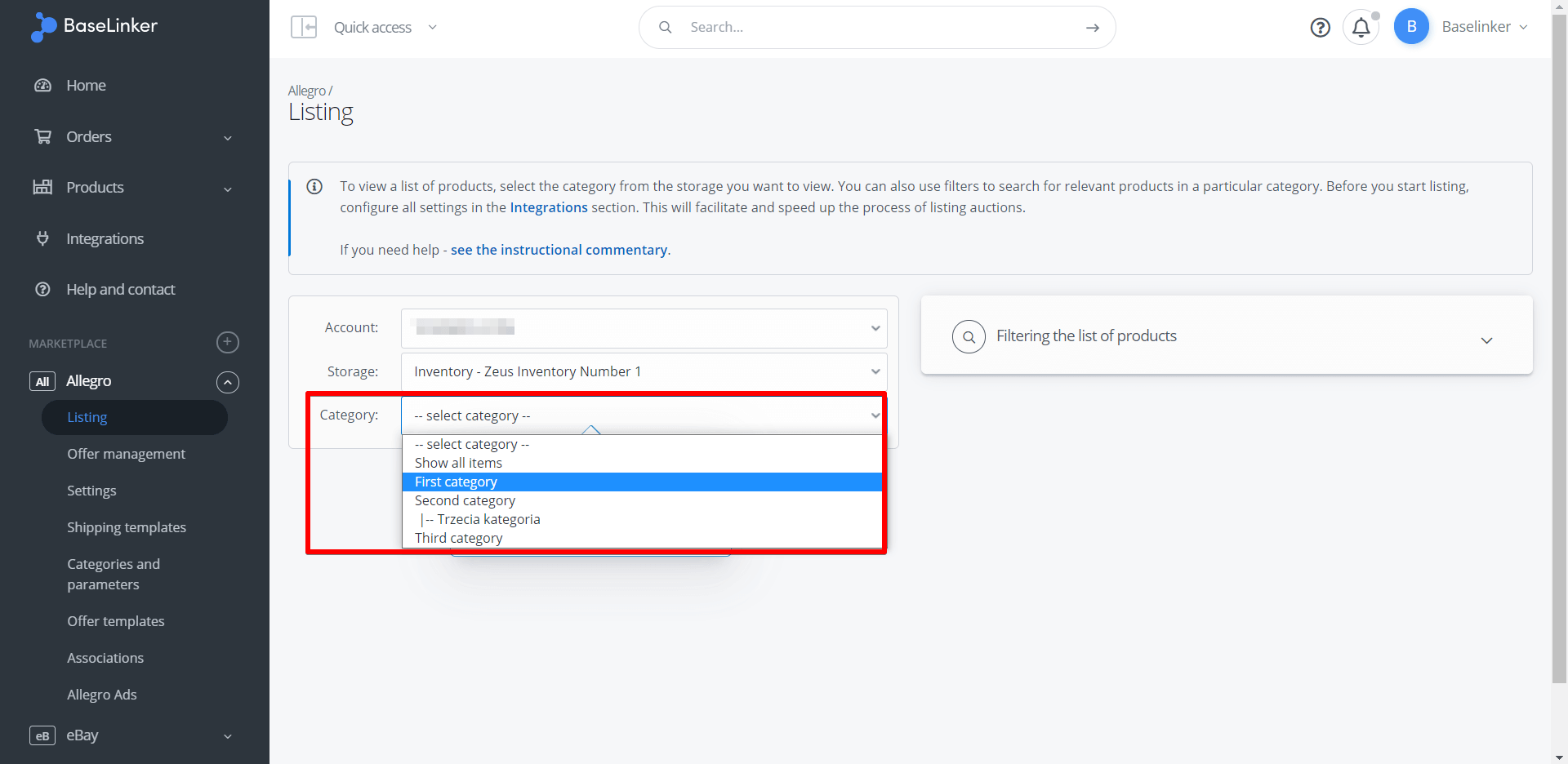 You can associate categories of products from your warehouse with categories from the marketplace – this will simplify listing products in bulk 😉