Thanks to a recent integration update with the Romanian marketplace eMAG, you can issue new listings to this platform quickly and without additional actions from your side. 
You can find the settings for automatic listing under eMAG → Listing → Automatically sell new products → Add new condition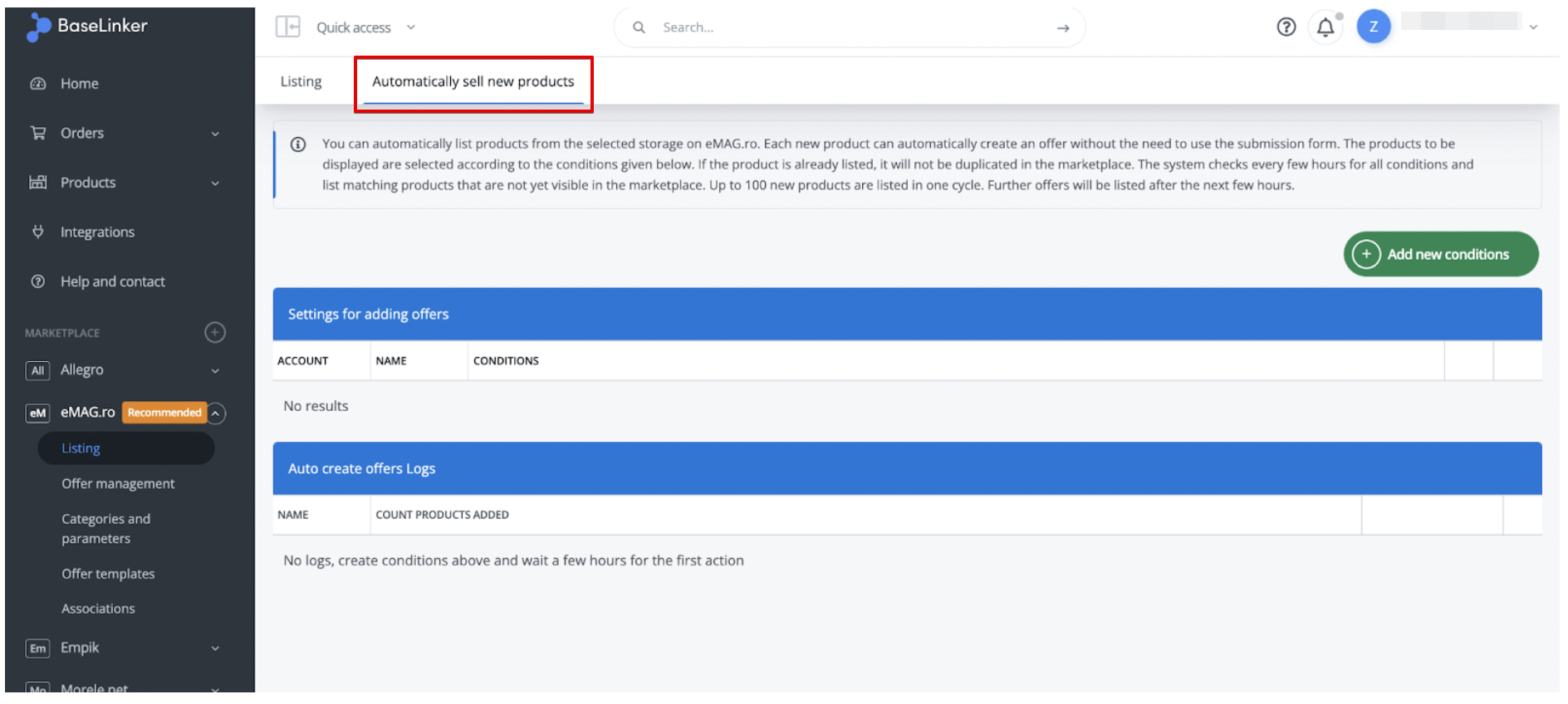 Or in integration settings under Integrations → eMAG → Issue settings → List  automatically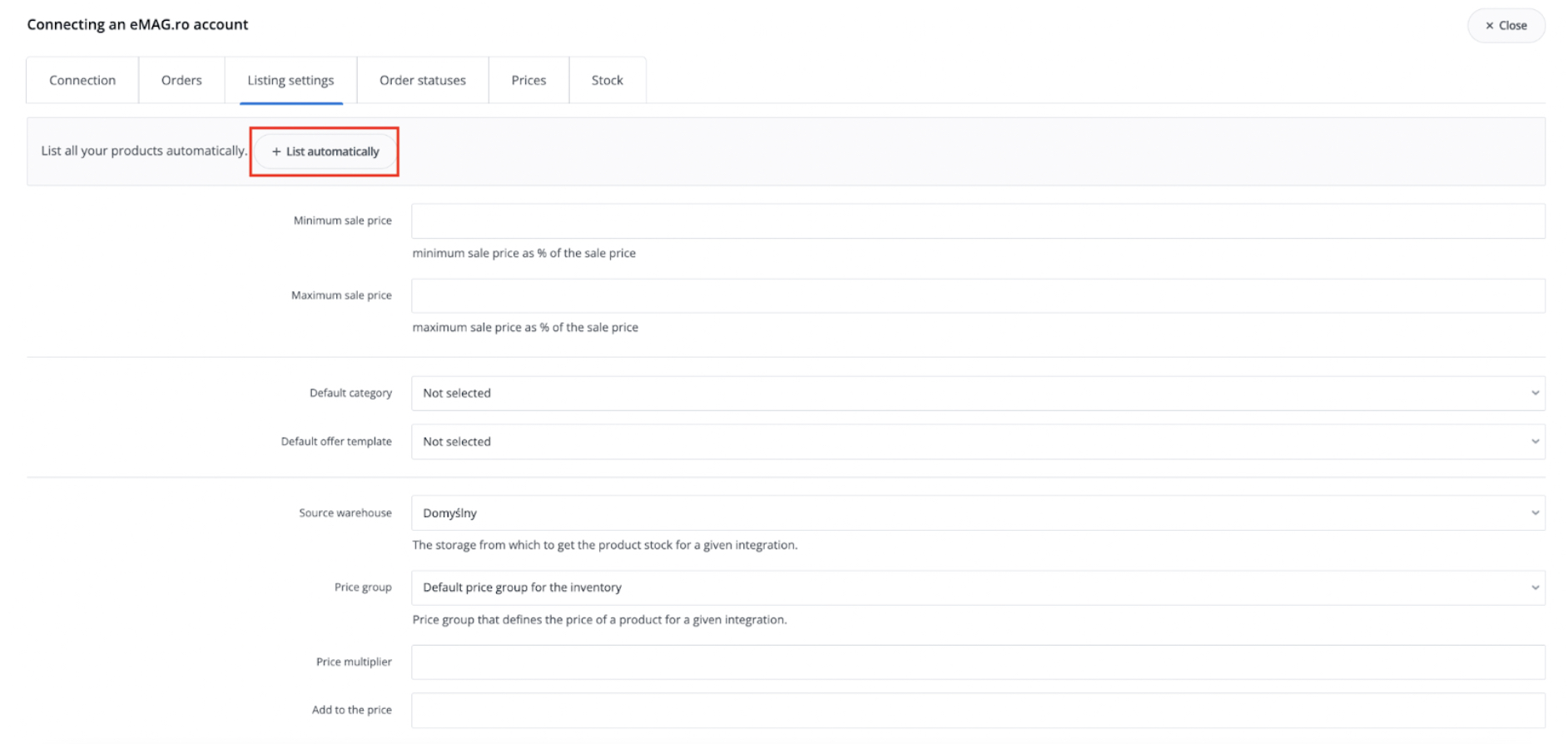 The settings for automatic listing are as follows:
Selecting the eMAG account connected to BaseLinker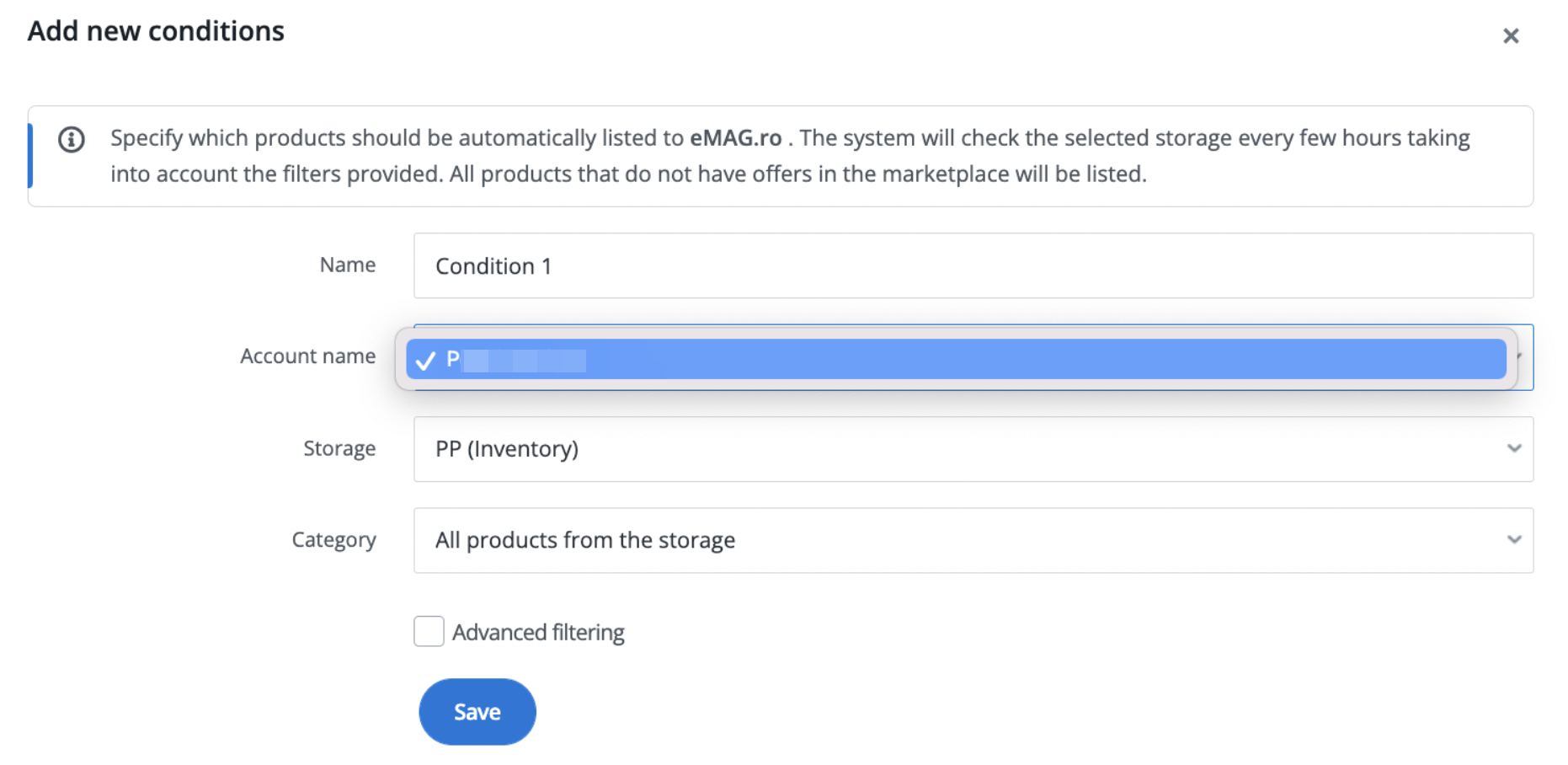 Selection of the warehouse from which offers will be automatically listed
In a situation where you assign unique EAN codes to your products and they are only available in BaseLinker's warehouse and not in the external warehouse of, for example, your online store, when choosing automatic product listing settings, you should select BaseLinker's warehouse as the product source.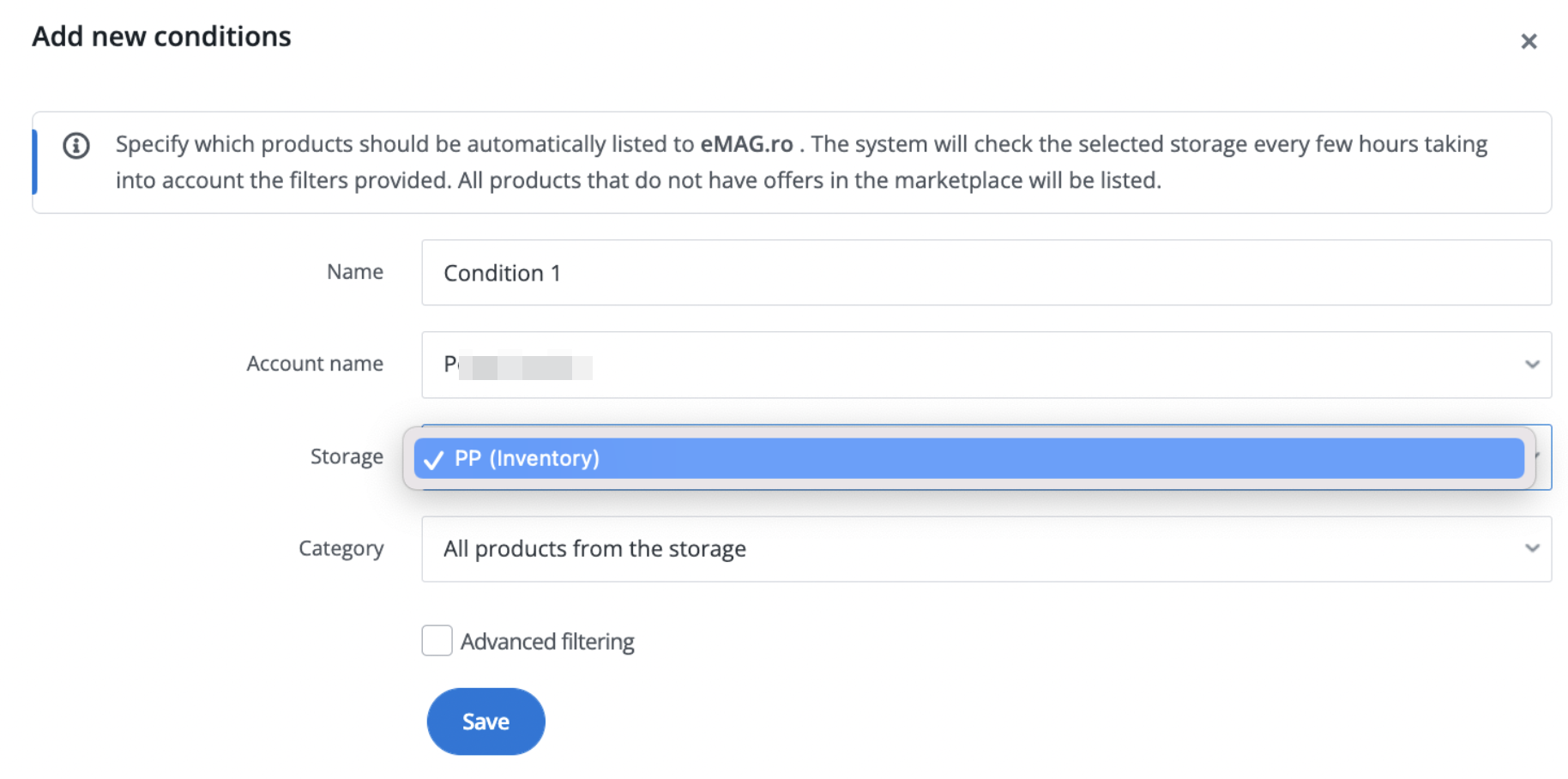 Selection of the category that will be automatically listed on eMAG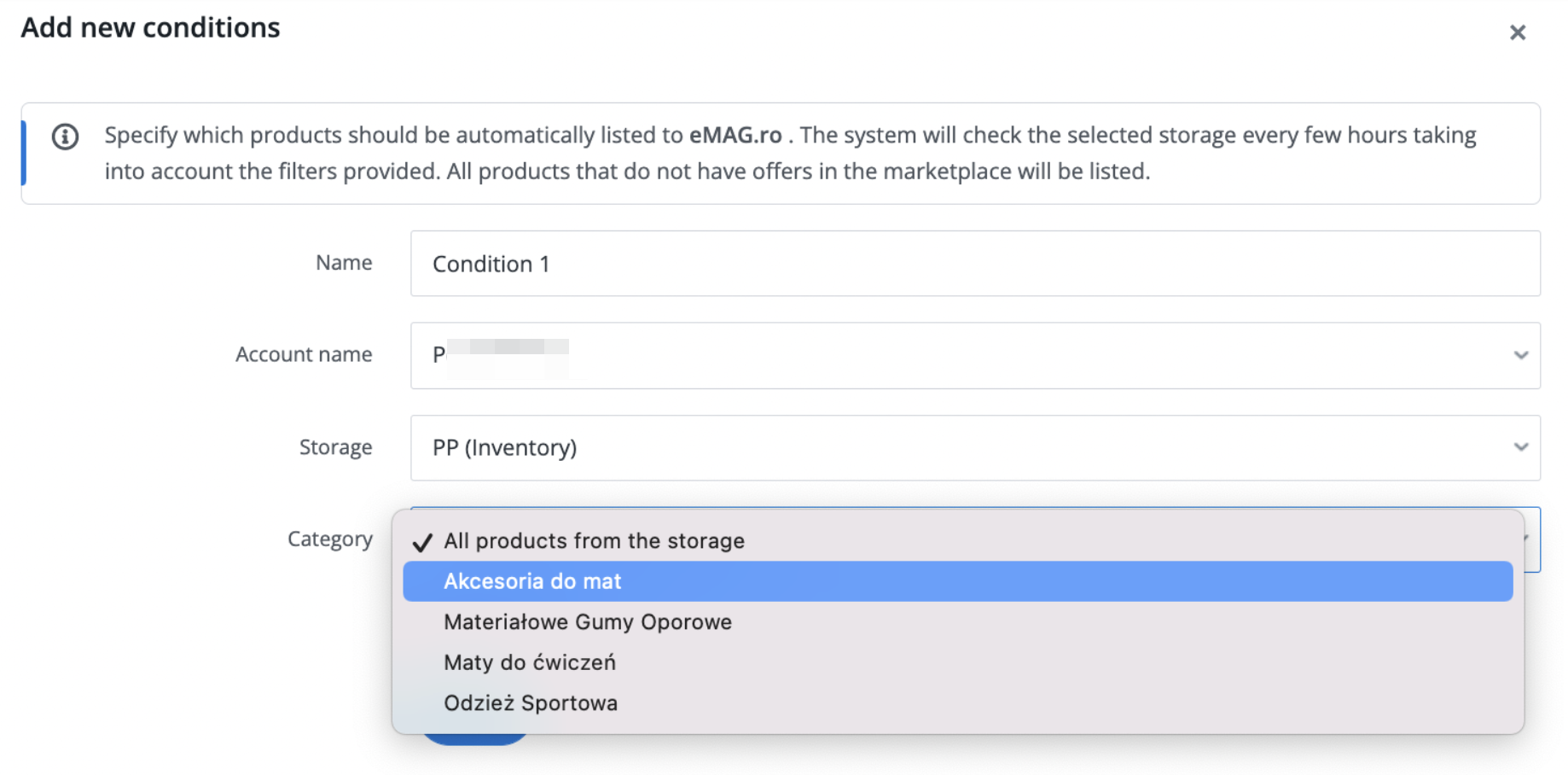 Advanced settings, which can specify specific products to be automatically issued. The parameters that can be specified for them are:

Product name,

SKU of the product,

EAN of the product,

Price range of the products

Range of available products quantity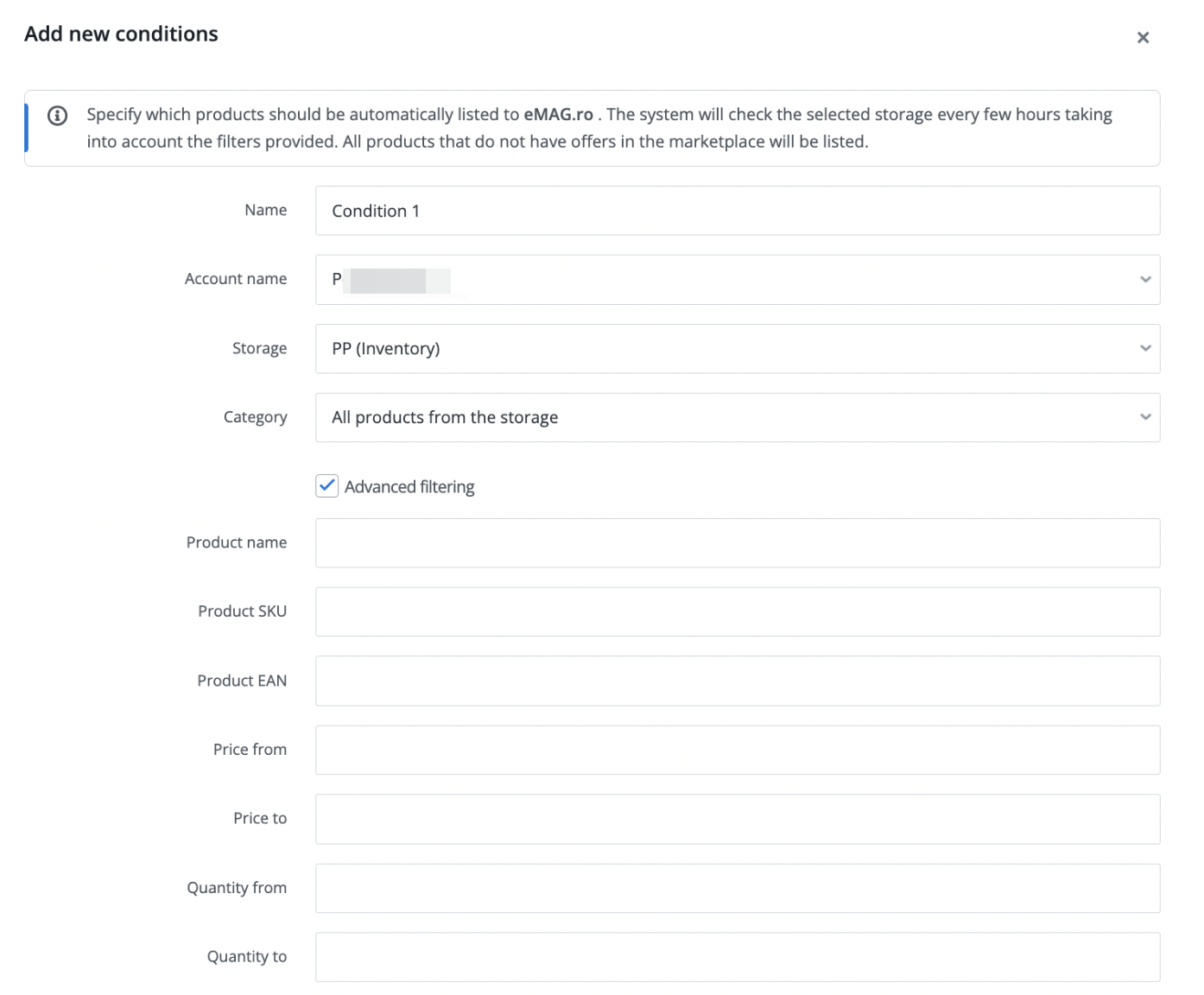 BaseLinker will perform an update every few hours and automatically list offers that match specifically set conditions.
On the page eMAG → Listing → Automatically sell new products, it is possible to check the logs of actions carried out for appropriately specified conditions. They indicate the number of automatically added products and the date and time of their listing.
Errors related to the new auto listed products, along with their description, are available under eMAG → Offer Management → Invalid 
One common error notification is the one related to the EAN code. Some codes must be approved by the eMAG team. If this status appears for any of your products, you will need to contact an eMAG representative to enable the category.