Proper management of the product base is made up of a number of processes, such as:
allocating a SKU (stock keeping unit) number to each product, variant or bundle and labelling it accordingly,
collecting data on all products. Every change – e.g. a new supply of a product variant, a reduction in stock after a sale – must be recorded in the system. It is important that creating logs is simple and intuitive.
Analysis of data concerning the entire base – as a retailer you should know what products and in what quantity are actually on the shelves in the warehouse. The system must properly reflect reality.

generating the relevant warehouse documents.
In summary – as an entrepreneur you need to have a full picture of what is happening in your warehouse – in real time. BaseLinker's Product Manager will make this task easier for you.
The Inventory Control module contains a number of useful options:
keeps an eye on the uniqueness of product SKUs,
allows the processing of warehouse documents – thanks to this any change, e.g. a new batch is accepted into the warehouse, a new product is released – will be recorded in the system,
introduces blockade of manual stock change – stock is changed only via the synchronisation module or by entering a new delivery,
Please note that this module should only be enabled in the last step of the Product Manager configuration.
Control
In the Products → Inventory Control section, there are four tabs that will allow you to perform basic warehouse control processes more efficiently:
Product card
On the product card, in the Sales and stock section, you will find information about which who supplied the product and at what price it was purchased. In addition, you can check whether delivery of a particular product is approaching.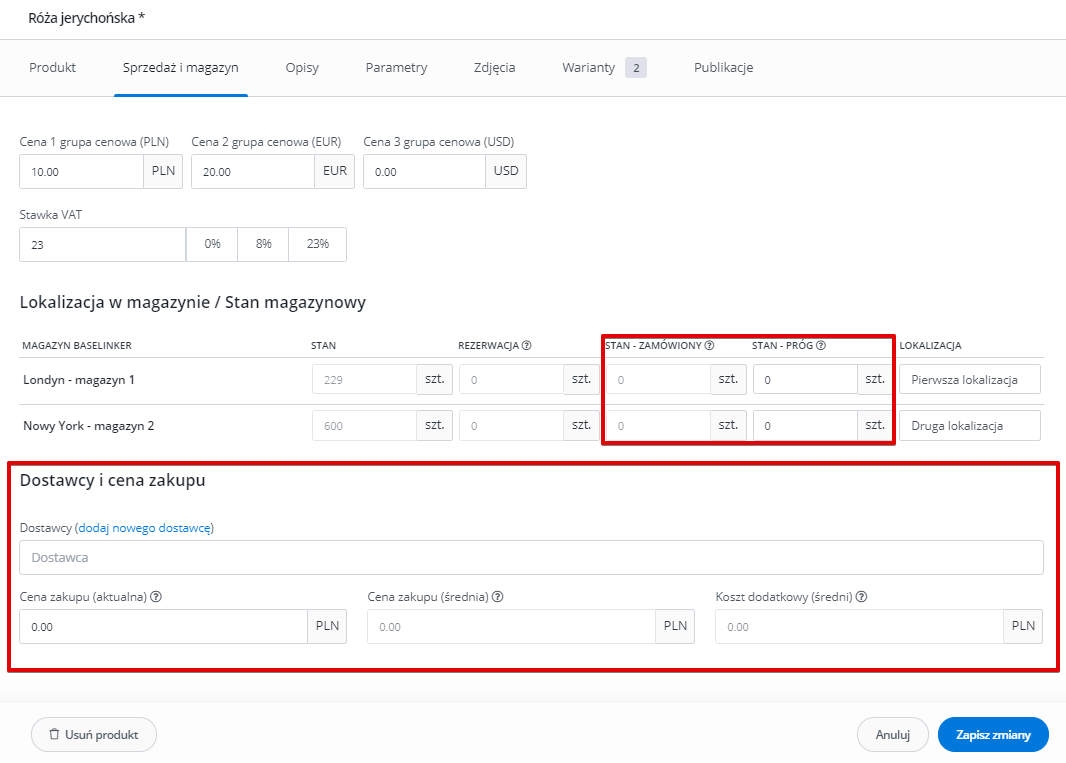 Please note that the same product may come from several suppliers 🙂