Orders older than 3 months are automatically transferred to the Archive in order to optimize system operation. In November and December, due to the efficiency of the system, orders go to the Archive after 2 months instead of 3.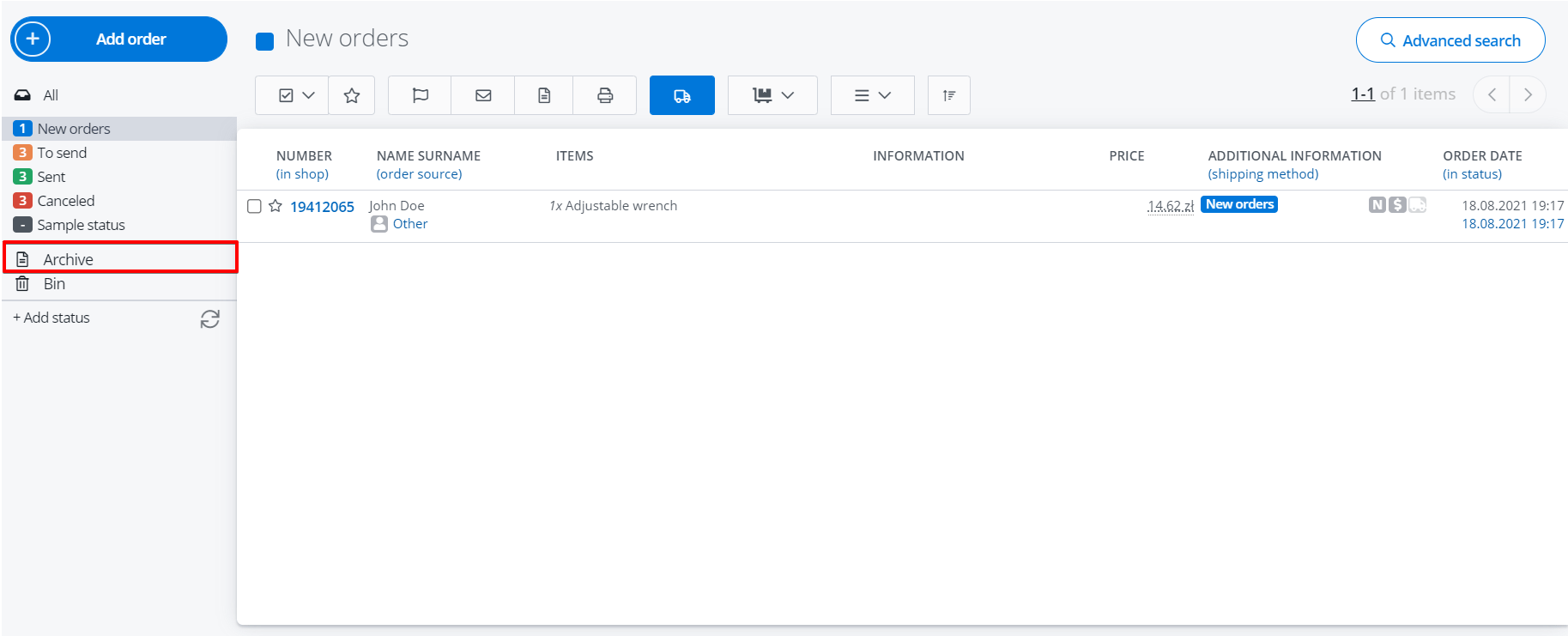 To search for an order in the Archive, you need to provide a full phrase (first and last name, full e-mail, full telephone, full login).  In the Orders -> Settings -> Order list -> Archive – search mode you can change this search mode.
To restore order to active status, click "Restore" on the order tab.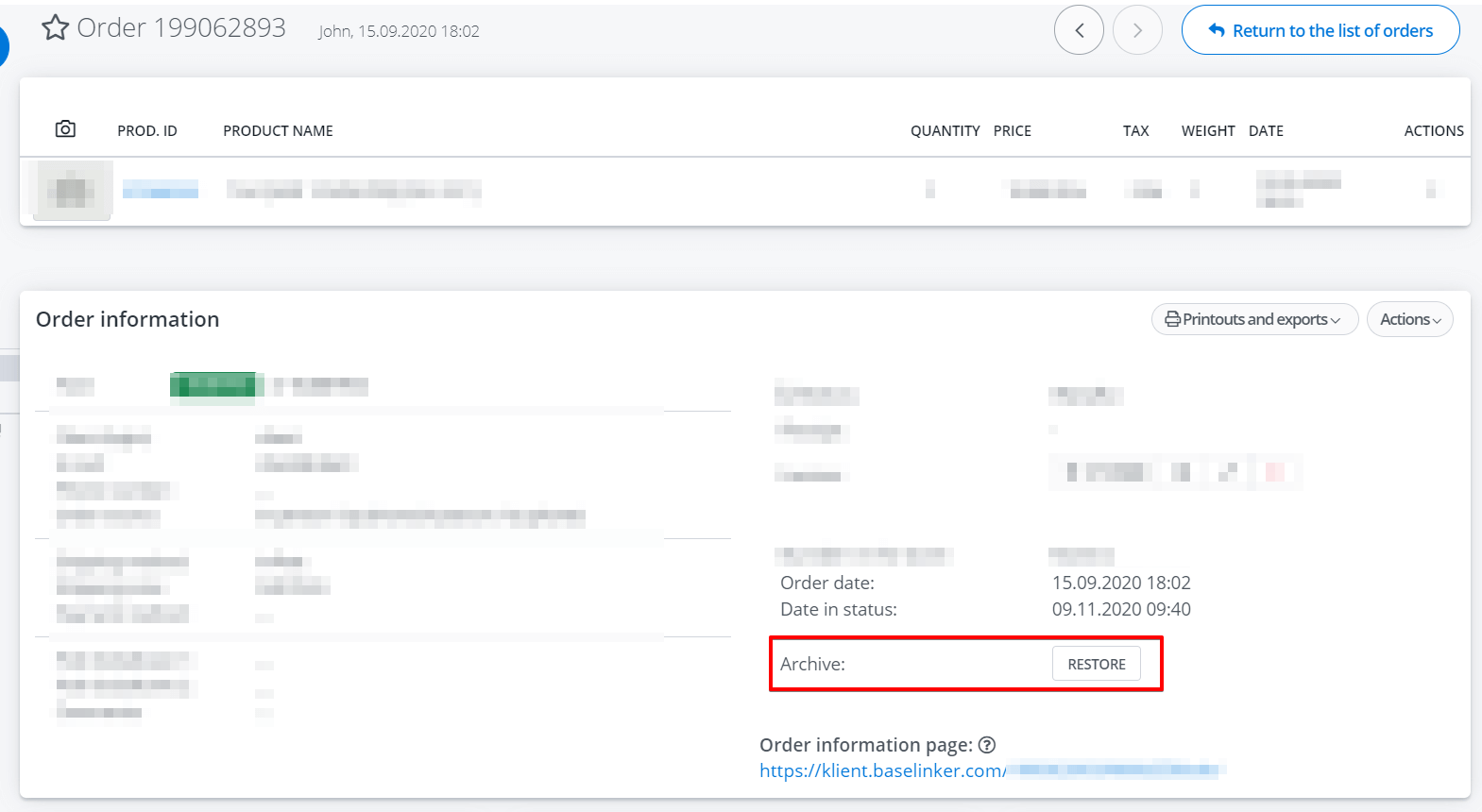 Such an order will be archived again at the next archivisation in a few days.