Integration Paragony – drukarka fiskalna enables creation of receipts on fiscal printers. The system supports all Posnet and other manufacturers' printers compliant with Thermal protocol.
Plugin requires an external printer integration. You can choose from the following providers:
You can either carry out the installation yourself, following the instructions or have it installed by the provider of each integration.
The module can be enabled in section Integrations → Add integration → Other → Receipts – fiscal printer → Activate.
After activating the plug-in, a new button is visible on the order tab, creating a receipt. It is located above the button generating the invoice and has a similar action.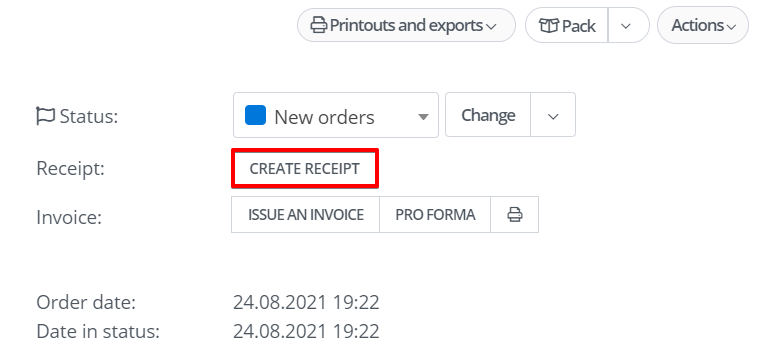 There are no additional costs associated with using this plug-in in BaseLinker. A one-off fee for the external program is charged by the creator of external integration.