Freshdesk is a tool to support customer service processes, based on handling requests and messages from your customers.
Thanks to integration with Freshdesk, information about orders identified by the sender's email address will be visible directly in the Freshdesk panel.
How does the application work and how could you benefit from it?
Freshdesk Integration displays orders from BaseLinker on the Freshdesk ticketing page based on the customer's email address. After opening the app, in the side menu you will find a new section with order information.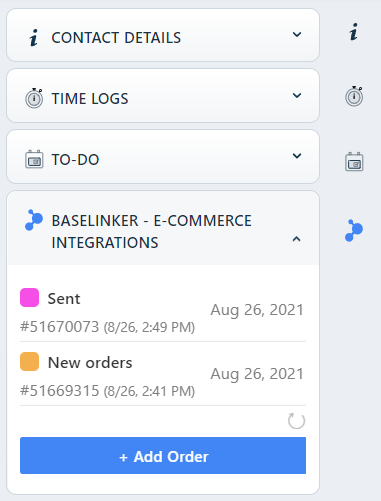 With BaseLinker – Freshdesk integration, you can:
have a preview of the customer's orders right next to the ticket without the tedious searching in the second system,
open the order page directly from Freshdesk (just click on the order line, which will take you directly to the order in BaseLinker),
refresh the information displayed in the add-on window,
add new orders for the data of the person whose message you are currently processing.
How do I integrate a Freshdesk account?
Integration must be activated in the BaseLinker panel. To do this, follow these steps:
Go to the Integrations tab → Freshdesk

Select the Activate Integration button and download the Freshdesk plugin

Install the BaseLinker application as shown in the Freshworks Marketplace (if you are not logged in, log in to your Freshdesk account). 
During the integration you will be asked to enter the name of your Helpdesk from the Freshdesk platform.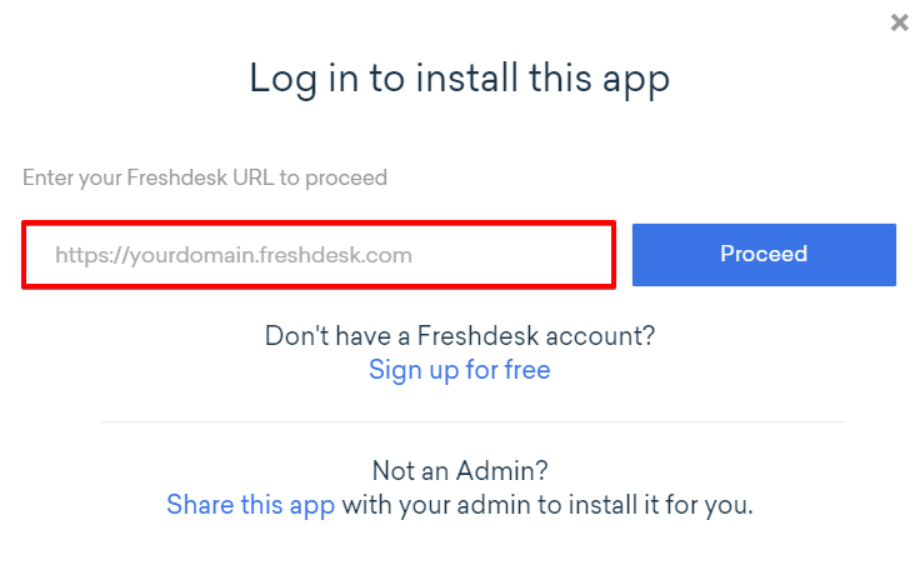 You will find it in the browser bar, it is the part of the address marked below:

To finalize the integration with Freshdesk, you will need an API token from BaseLinker, available at the Account → My Account → API tab. After copying your individual token from BaseLinker, paste it in the BaseLinker plugin settings window in the Freshdesk panel and save the change.
BaseLinker integration in the Freshdesk dashboard can be found by going to the left menu Admin → Maintenance Actions → Applications → BaseLinker.
From there, you can also disable or remove the integration from your Freshdesk space.
The BaseLinker plugin will be visible in the right menu of the Freshdesk panel when you open any message.