Labels
All labels are delivered by the courier API, BaseLinker does not affect their appearance (the exception here is only the label for unregistered shipments, generated with a printout template, which is created in the Orders → Printouts and Exports section).
Some couriers, on the other hand, allow you to choose the label format or to put additional information on the label (such as comments or reference number). In this case, these options are available in the module settings of the given carrier.
Labels are always downloaded directly from the carrier system. Therefore, if a given carrier has introduced changes to the package (eg verified the size of the shipment), they will be visible on the newly downloaded label.
Return labels
Some carries provide the possibility to create a return label. Such option is available in Order card.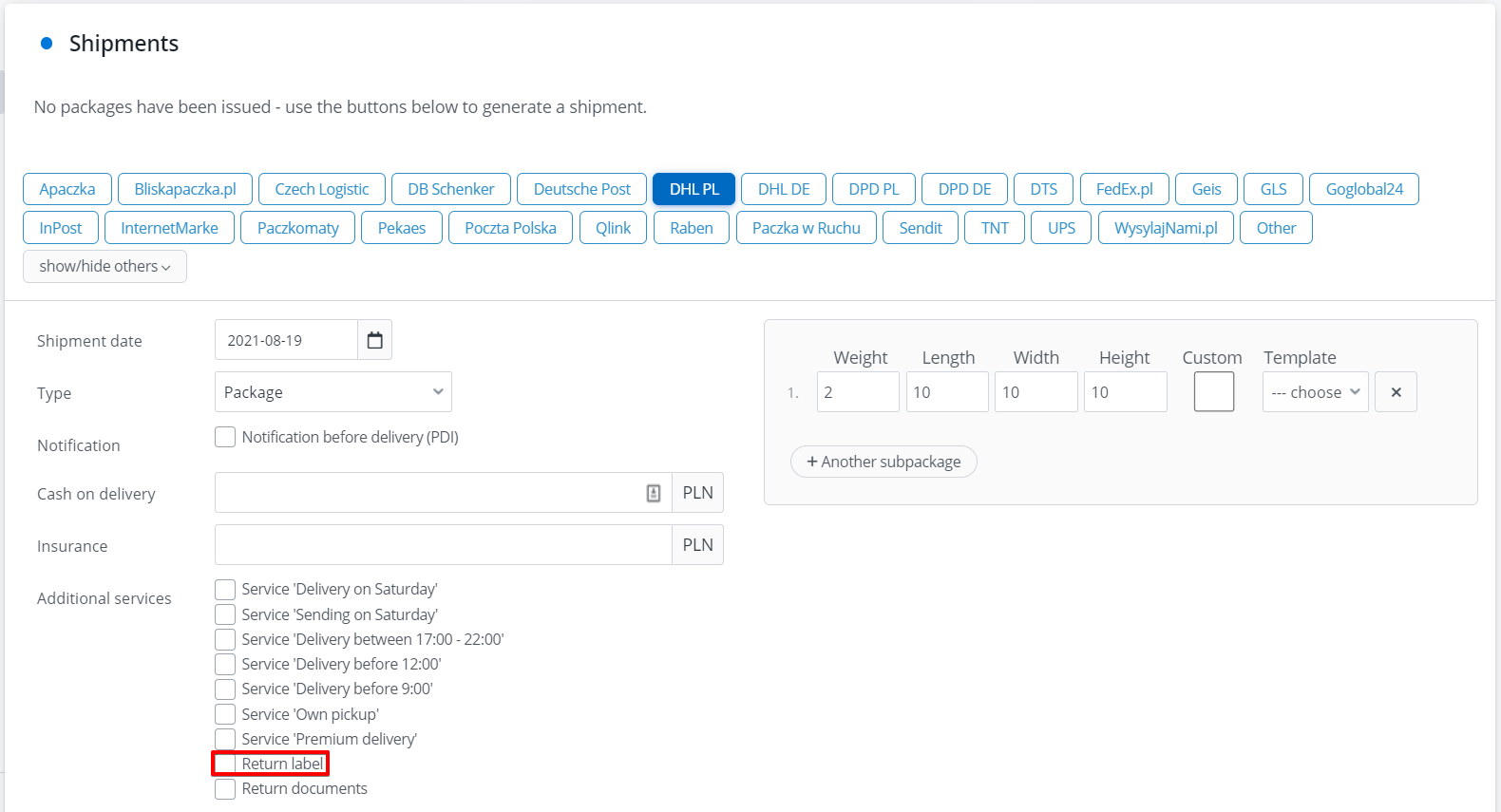 Shipping manifest
The manifest is a confirmation of handing over one or more parcels to the carrier. Such a document should be printed and handed over for signing to the courier when he receives packages from us. Most of the carrier integration available in the panel allows you to generate such a document directly in the BaseLinker system. The report can be printed from the order list page.
Other documents
Poczta Polska also provides "Książka nadawcza" printout. Addtionaly, in Orders → Printouts and exports you can create your own labels and manifests.