Each order downloaded to the system and confirmed will reduce the stock level of the product, only if:
Listing (offer) on which this order was submitted is in BaseLinker panel, in section Allegro / other modules → Offer management. If you have listed offers outside the BaseLinker system, you can import them.
The auction (offer) is correctly linked to the product from the warehouse.
Bear in mind:
Allegro orders will reduce the stock as soon as full order information is downloaded (in the BaseLinker panel such orders are marked with a green 'T' icon, in Allegro API they have 'ready_for_processing' status.).
eBay orders will reduce stock levels at the time of download FOD (Delivery Option Form)
orders from marketplace platforms, for which two-way integration is available will reduce the stock level of the product upon download.
Orders from platforms without two-way integration (e.g. HurtowniaOpon, PlatformaOpon) do not reduce the stock levels.
orders entered manually must be additionally confirmed by selecting the "Confirm order" button on the order card,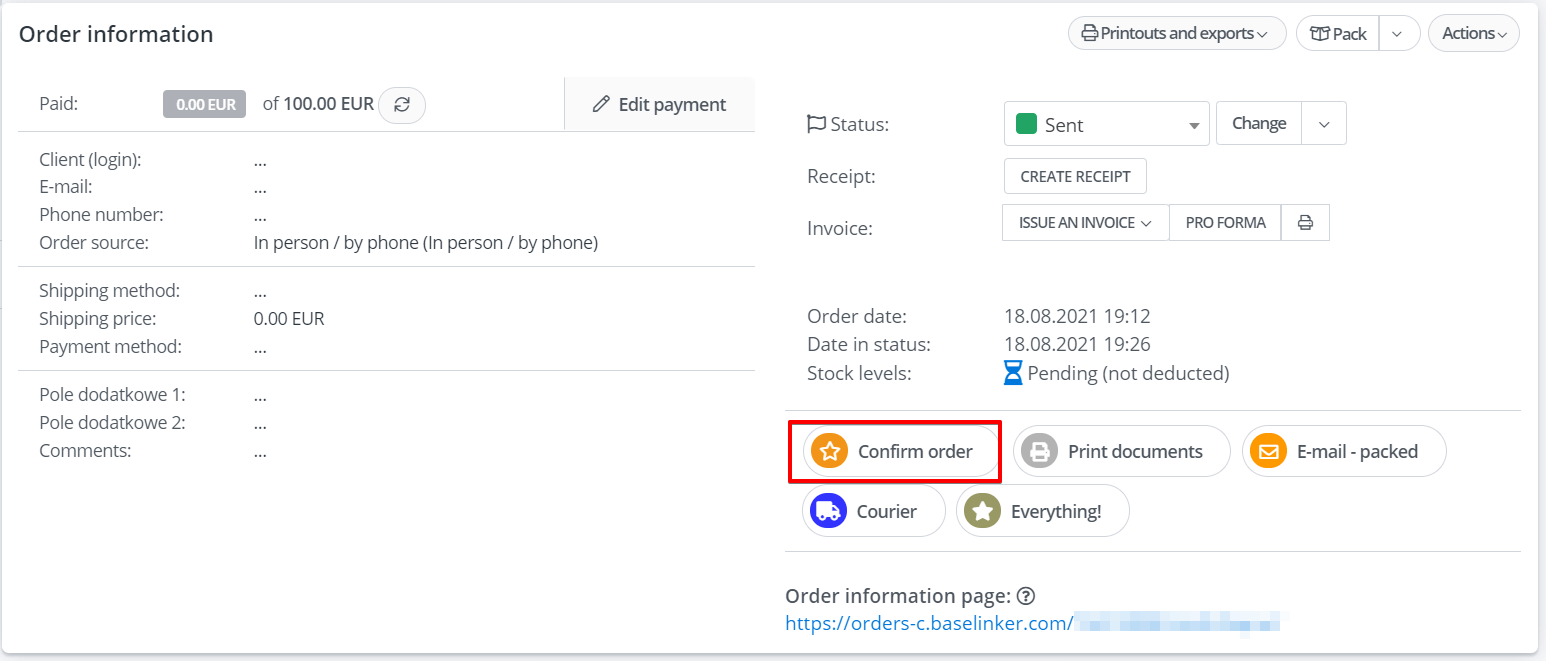 in the case of orders with the option of choosing a product variant on information page, the stock level will only be reduced when the customer chooses the variant 🙂