BaseLinker will let you fulfill all orders from nearly 20 marketplaces in one place! And the number of available integrations is still growing 🙂
All available integrations are visible in the Integrations → Add integration → section Marketplace.
Remember to configure the Orders. This way, you will handle more orders – in a shorter time and with fewer errors 🙂.
Order list
You can find all imported orders in the Orders → Order list section.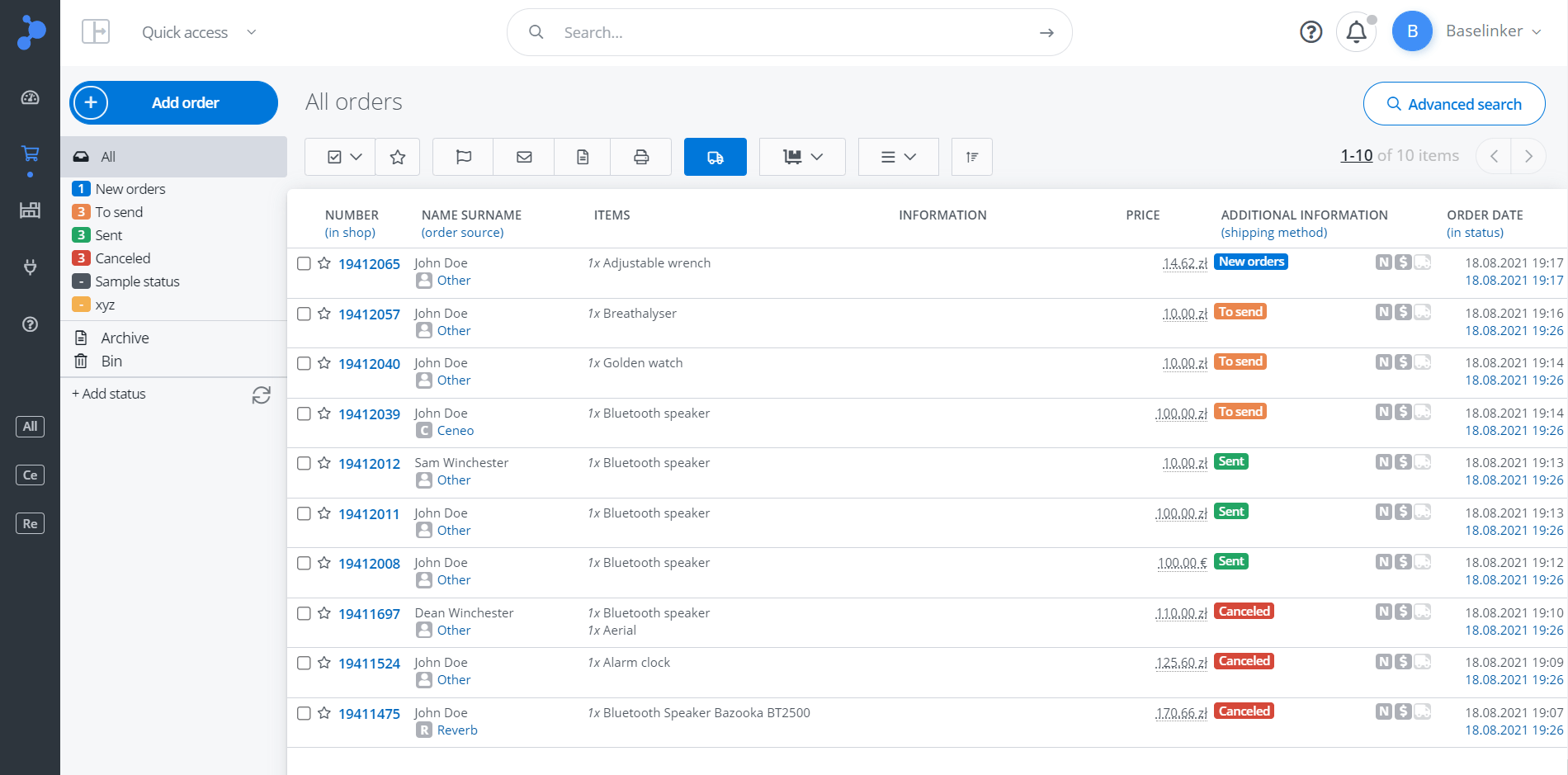 The primary view can be adjusted to your needs (for instance by adding a column with additional information like Payment method, Seller's comments, Additional field 1, etc.)
Order card
You can find details of each order on the Order card.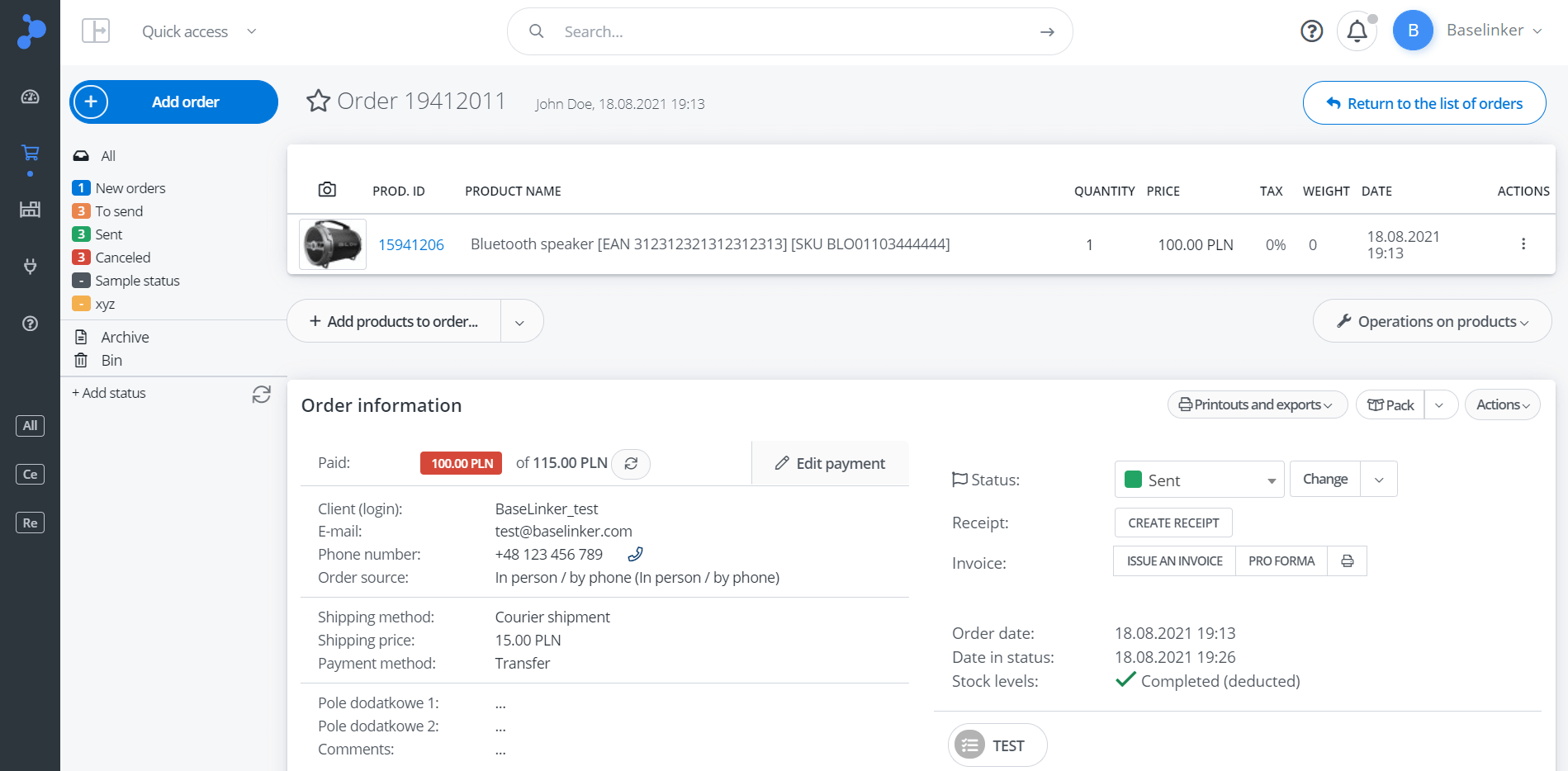 Order fulfillment
With BaseLinker you can fulfill  your orders:
from the order card,
in bulk – from the order list,
using automatic actions
Statistics
Orders → Statistics section allows you to view your own sales statistics. Here you can analyze all orders (including those moved to the archive).