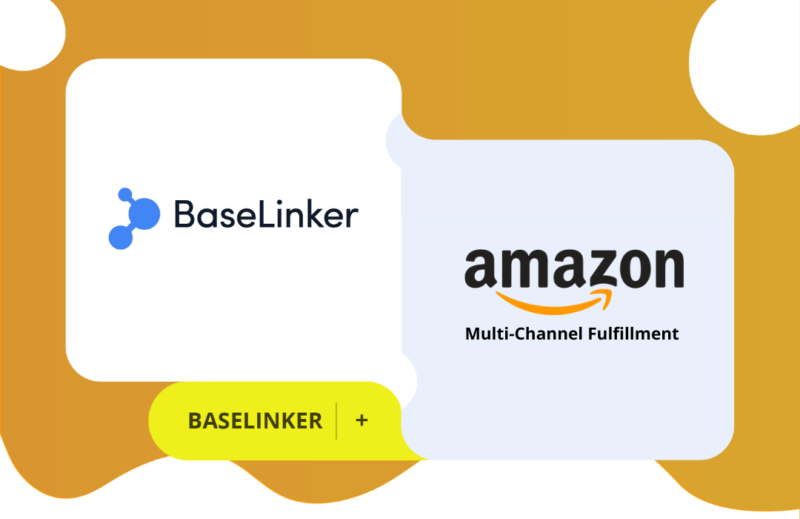 BaseLinker offers more than 100 courier and fulfillment integrations. To this group has been added a new service offered by the world's largest sales platform – Amazon Multi-Channel Fulfillment. It allows picking, packing and shipping of products from Amazon's warehouse to a buyer from another sales channel (e.g. eBay, Etsy or your own shop).
The integration of BaseLinker x Amazon Multi-Channel Fulfillment will allow you to conveniently handle shipments directly in your BaseLinker panel. Before connecting the integration, you will need to set up an Amazon account.
What possibilities does integration with Amazon Multi-Channel Fulfillment offer?
Sending parcels manually or automatically
Cancellation of shipments
Tracking the shipment status and the ability to forward it to the customer
Transfer of shipment number to customer or marketplace platform
Do you want to benefit from Amazon Multi-Channel Fulfillment integration? All you need to do is connect the module in the BaseLinker panel. You can find it under Integrations → Fulfillment.